As a dog owner, you know how important it is to keep your furry friend healthy and happy. Unfortunately, just like humans, dogs can experience injuries and health issues, and one of the most common is broken nails. Broken nails in dogs can be painful and uncomfortable, and it's important to know how to handle them properly to avoid further complications.
Broken nails in dogs can be caused by a variety of reasons, including:
Trauma: Your dog's nail can get caught on something or get stepped on, causing it to break.
Overgrown nails: If your dog's nails are too long, they can become brittle and prone to breaking.
Health issues: Certain health issues, such as a fungal infection or a vitamin deficiency, can weaken your dog's nails and cause them to break.
The most obvious symptom of a broken nail in dogs is limping or favoring one paw. You may also notice bleeding, swelling and pain.
If you suspect your dog has a broken nail, it's important to seek veterinary care as soon as possible. Your vet can examine your dog's paw and determine the best course of treatment. In some cases, the broken nail may need to be removed, while in other cases, it may be trimmed and treated with a disinfectant.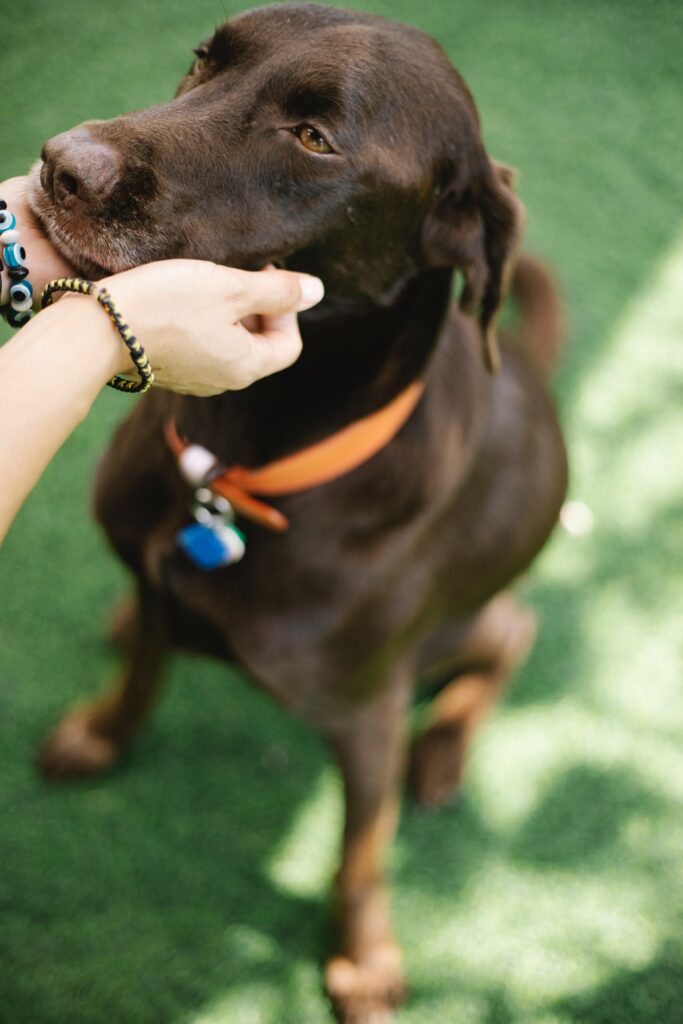 Here are some general tips on how to care for your dog's broken nail at home:
Keep the paw clean: Clean the paw with warm water and mild soap to prevent infection.
Apply pressure: Apply pressure to the paw with a clean cloth to stop any bleeding.
Trim the nail: If the broken nail is still attached, trim it with dog nail clippers to prevent further injury.
Apply disinfectant: Sanocyn forte is a product of choice for these issues. Rinse the wound generously with Sanocyn forte Solution and allow it to dry. The Solution removes unwanted bacteria, fungi and viruses, creating the best condition to the wound healing. Afterwards you can apply Sanocyn forte Hydrogel. It adheres excellently, keeps the wound moist and forms a protective film, which can prevent new infections.
Limit activity: Limit your dog's activity to prevent further injury and allow the nail to heal.
Preventing broken nails in dogs is largely a matter of proper nail care. Here are some tips:
Trim your dog's nails regularly: Keep your dog's nails trimmed to a healthy length to prevent overgrowth and brittleness.
Use appropriate nail clippers: Use the appropriate nail clippers for your dog's size and breed.
Watch for signs of infection: If you notice any signs of infection, such as redness or swelling, seek veterinary care immediately.
Broken nails in dogs can be painful and uncomfortable, but with proper care and treatment, your furry friend can recover quickly. Remember to seek veterinary care as soon as possible and follow the tips above to prevent further injury and keep your dog's paws healthy and happy.
Horse
Lice are a common parasite that can affect horses, causing discomfort and potentially leading to more serious health issues if left untreated. Lice infestations in horses are more common during the winter months, when horses are kept in close quarters and their coats are thicker. There are two species of lice: one species feeds through biting and chewing on hair and dead skin, while the other feeds through sucking the blood of the host animal. In this article, we'll discuss the signs of lice infestations in horses and how to treat and prevent these infestations.
Read More »